Illinois
Milikin Nursing Student Trained in EMT | Top Story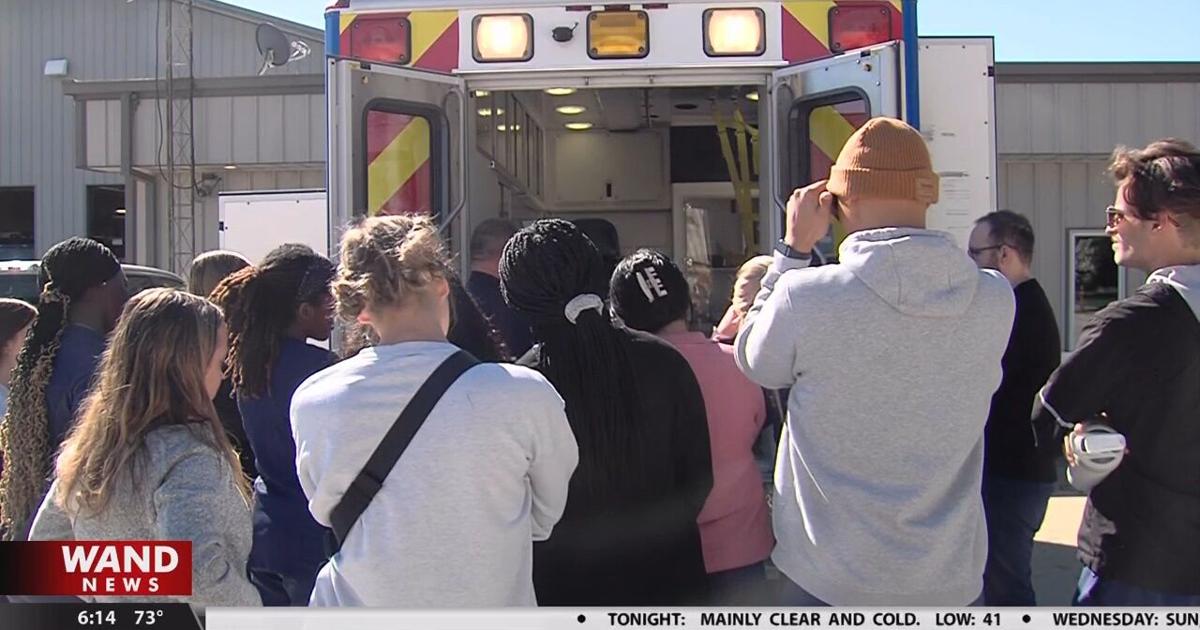 Decatur, Illinois (WAND) – Nursing students at Millikin experienced first-hand how EMTs and first responders try to save lives in the field.
The Warrensburg Fire Department hosted the drill. There, the students were able to look inside the ambulance, familiarize themselves with the tools, and see how they work to save lives outside the hospital.
Nursing students found this important. Because sometimes people don't think about EMT when they talk about first responders.
"I think this is important because I don't think many people are looking at this side of the emergency services. is also a first responder, but people don't really think of it that way," said student Christian Boad.
After repeated practice among students, they even dispatched helicopters to teach us "flight nurses."
Another student loved being able to see how they work to save lives outside the hospital.
"As Millikin nurses, we spend a lot of time in the hospital, but these days we have a lot of special experiences that allow us to see more than the normal nursing floor. You can spend time, you can stay home, and this time you get to see the emergency care part that you don't see when you're in the hospital, which is the outside hospital part."Student Sadie Scott said.
Copyright 2022. WANDTV. All rights reserved.
https://www.wandtv.com/news/millikin-nursing-students-trained-with-emts/article_2dcc4bd8-4440-11ed-a2b0-7fd4e1b494ac.html Milikin Nursing Student Trained in EMT | Top Story