Illinois
Manhunt after mass shootings in Maine leave at least 16 dead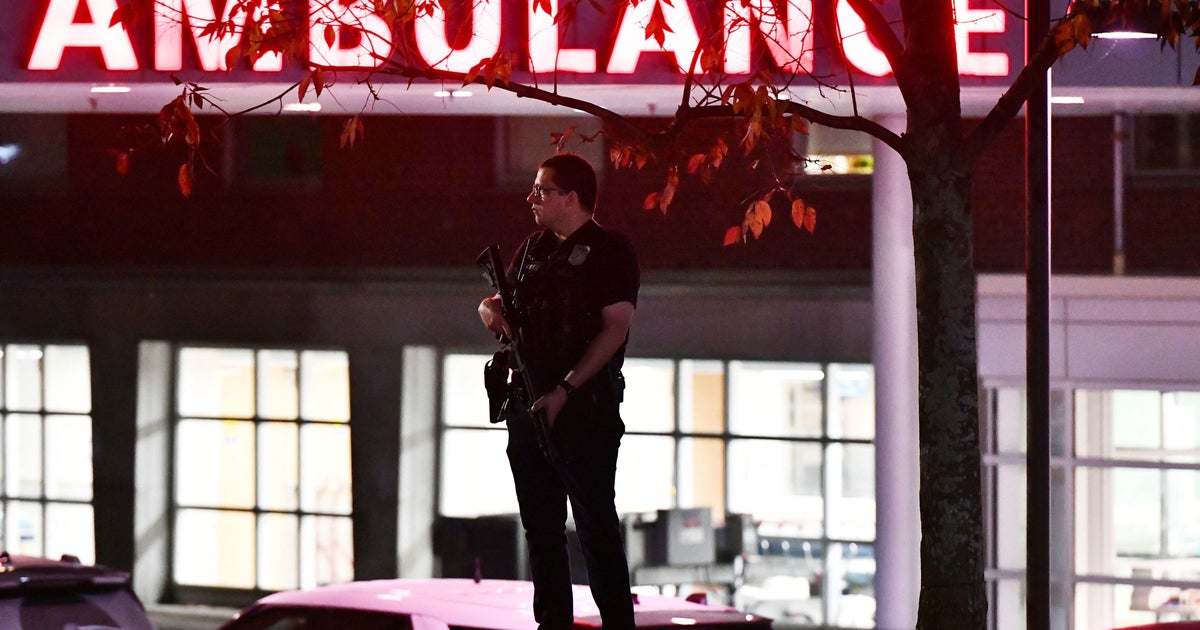 At least 16 people were killed in shootings in Lewiston, Maine, Wednesday night, multiple law enforcement officials told CBS News, but they indicated the death toll could be higher than 20.
Multiple sources said at least 50 people were injured, but it was unclear how many had been shot. A suspect was still at large, police said.
Maine Public Safety Commissioner Mike Sauschuck said at a news conference late Wednesday night that, "I don't have firm numbers" on the number of people killed.
The shootings began shortly before 7 p.m., Sauschuck said. Maine State Police said shortly after 8 p.m. they were investigating "multiple locations."
Authorities were attempting to locate 40-year-old Robert R. Card as a person of interest in the shootings, the Lewiston Police Department said in a Facebook post late Wednesday night. He is considered armed and dangerous.
According to a Maine law enforcement bulletin seen by CBS News, Card is a trained firearms instructor believed to be in the Army reserve stationed out of Saco, Maine.
He recently reported mental health issues, including hearing voices, according to the bulletin. He had also threatened to shoot up the National Guard base in Saco, Maine, the bulletin said, and he was reported to have been committed to a mental health facility for two weeks this summer.
A "vehicle of interest" was recovered by police in Lisbon, Maine, some seven miles southeast of Lewiston, State Police said.
State Police urged residents of Lewiston and Lisbon to shelter in place. "Please stay inside your home with the doors locked," they wrote on social media. Numerous schools in the region are closed Thursday due to the manhunt, according to CBS Portland, Maine affiliate WGME-TV.
Lewiston police said they responded to two locations, Schemengees Bar and Grille and a bowling alley called Sparetime Recreation. They appear to be about a 10-minute drive from each other.
An owner of Schemengees said in a Facebook post that, "My heart is crushed. I am at a loss for words. In a split second your world gets turn upside down for no good reason. We loss great people in this community. How can we make any sense of this.  Sending out prayers to everyone."
Police shared images of a suspect and asked people to contact them "if you recognize this individual."
Police also shared a photo of a white vehicle and asked anybody who recognized it to contact Lewiston police. It was not immediately clear if this was the same vehicle that had been recovered in Lisbon, but it did match a description from the law enforcement bulletin about a vehicle Card was known to have been driving.
The Central Maine Medical Center in Lewiston said in a statement that it was "reacting to a mass casualty, mass shooter event," but did not have further details on the number of patients or severity of their injuries.
The Maine Medical Center in Portland said it was receiving "one patient transport" from the Central Maine Medical Center in connection with the shootings. The Portland hospital said it had "alerted on-call staff and created critical care and operating room capacity in anticipation of potential patient transports."
The city of Auburn, Maine, which borders Lewiston to the west, advised residents of both Auburn and Lewiston to shelter in place. Lewiston is about 45 minutes north of Portland. 
A White House official confirmed to CBS News that President Biden had been briefed on "what's known so far about the mass shooting in Lewiston."
A White House official also told CBS News Mr. Biden "stepped out" of a state dinner honoring Australian Prime Minister Anthony Albanese "to make calls. He spoke by phone individually to Maine Governor Janet Mills, Senators Angus King and Susan Collins, and Rep. Jared Golden about the shooting in Lewiston. The president offered full federal support in the wake of this horrific attack."
The FBI is also responding, an agency official told CBS News. 
Department of Homeland Security Secretary Alejandro Mayorkas has also been briefed. 
"The entire Department of Homeland Security grieves with the loved ones of those killed and injured, and stands with the brave law enforcement officers and first responders who are currently working to secure and safeguard the people of Lewiston," Mayorkas said in a statement.
Mills released a statement saying she was briefed on the situation. "I urge all people in the area to follow the direction of State and local enforcement," Mills said. "I will continue to monitor the situation and remain in close contact with public safety officials."
King's office said in a statement that he was "deeply sad for the city of Lewiston and all those worried about their family, friends and neighbors."
Collins noted on social media that she had also spoken with Mr. Biden. "As our state mourns this horrific mass shooting, we appreciate the support we've received from across the country, including the call I received from President Biden offering assistance," she wrote.


https://www.cbsnews.com/news/maine-lewiston-active-shooter-police/ Manhunt after mass shootings in Maine leave at least 16 dead