Illinois
Hundreds of thousands of orphaned black children could miss Social Security payments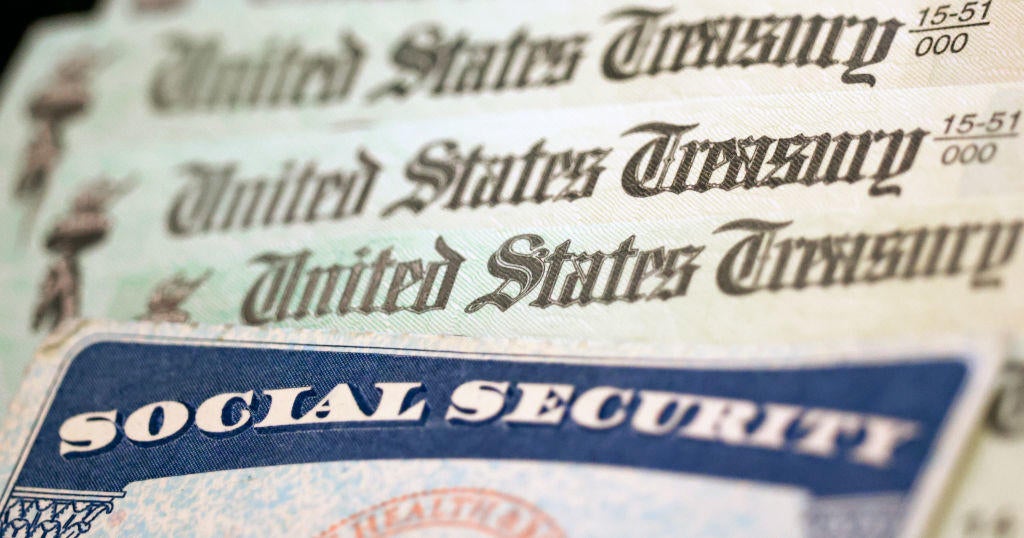 After losing her husband, Clarence, to lung cancer in 2015, Sarah Williams' grief was soon accompanied by financial concerns about raising nine-year-old twins.
Williams' adjunct professor salaries in North Carolina were squeezed for more than a year to meet basic needs such as school supplies and field trips. Eventually, she discovered that her own twin was federally eligible. Payouts to Survivors Help from the Social Security Administration (SSA) for orphaned children. Soon the two children began receiving hundreds of dollars a month, helping ease the financial burden of their father's death.
But many black orphaned children have never had the kind of benefits that helped Williams' family. The issue has been the focus of supporters and legislators who argue that SSA should do more to close the racial divide that exists among the children it supports. and those who don't.
"It's an amazing number."
All employees in the United States pay Social Security taxes, and individuals who have worked long enough can be eligible to receive monthly benefits when they retire or become disabled. If they die, surviving family members may also be eligible to receive benefits. Whether a child under the age of 18 is eligible depends on several factors, but an eligible child usually receives her 75% of the benefits the deceased parent was entitled to receive. Last year, eligible surviving children received an average of $957.05 per month.
there is approximately 10.1 million black children National and Census Data make clear A staggering 9.6% of them, or about 975,000, will have lost at least one parent by 2021. That number has doubled over the past decade, with the surge caused by the COVID-19 pandemic.one study From April 2020 to the end of 2022, black children were found to be orphaned at twice the rate of white children.
modern social security data Only about 26 percent (257,533) of black orphaned black children receive survivor benefits, according to an analysis by former Social Security Administration executive and researcher David Weaver. is shown. A similar percentage of non-black children he is 46%. About 30,000 fewer black children are receiving survivor benefits since 2009, when the data was last broken down by race.
Weaver's findings explain why the approximately 717,000 remaining black orphaned children are not receiving survivor benefits, and what can be done to increase their access to the benefits they are entitled to. raises the question of whether it is possible to
"I think the numbers are amazing," Weaver told CBS News. "Since social security is supposed to be a social insurance system, its benefits should be widely distributed."
This disparity in the eligibility of black children to receive survivor benefits has been the subject of little public discussion by the SSA, although this is likely due to the lack of data detailing the racial breakdown of beneficiaries. Decades of imperfection may also be a factor.but Other research identified racial entitlement gaps in various parts of social security, including one study that found that black men were less likely to purchase disability benefit insurance. Weaver said lawmakers could change eligibility requirements for survivor benefits to address these issues.
For eligible beneficiaries, the lack of awareness that Social Security provides benefits not only to retirees but also to family survivors is often cited as a major obstacle to linking children to the benefits they deserve. . Surviving parents or caregivers are responsible for claiming benefits on their child's behalf, but many people are unaware that benefits exist.
"Families may not even know they are entitled," said Joyal Mulheron, a bereavement policy expert. "Experiencing the death of a loved one is more than just sadness. Family stability can be disrupted."
Regular communications from the government regarding survivor benefits have also been curtailed over the past decade.
Prior to 2011, all workers over the age of 25 received a statement in the mail each year detailing their benefits options in the event of an unexpected death. Statements are now only mailed to workers before their 60th birthday. Instead, SSA asks workers to online account To track what benefits they are entitled to.
A bipartisan group of parliamentarians pushed Reverses recent changes and requires Social Security to resume mailing benefit statements containing information about survivor benefits to all American workers age 25 and older.
Even if grieving families know benefits exist, the application process can be complex and difficult to navigate. Martha Shedden, president of the National Association of Registered Social Security Analysts, said there is no option to apply for survivor benefits online. Instead, families must apply in person or over the phone, but backlogs piled up after offices closed and staff retired during the pandemic.
"Survivors' benefits are the most undercollected of all benefits because I suspect many people don't know they are eligible," Shedden said. "Another problem is that you can't apply online. You have to call or go to the office. The decision to apply is very confusing." It's complicated and I don't know who to turn to for help. "
Shedden warned that the longer grieving families wait to apply for benefits, the more money their children will lose. retroactive payment Just 6 months back.
"Quiet Matter"
Some experts say many children may be cared for by relatives who may not know the work history of the deceased parent or that they can apply for child benefits. Some are placed in dysfunctional foster care systems, where black children are protected. disproportionately overrepresented.
Patrice Willoughby, senior vice president of global policy and impact at the NAACP, told CBS News that the Social Security Administration should do a better job of identifying family caregivers and foster care programs to care for black orphaned children. said I need to.
Willoughby said, "The problem is urgent, but it's a quiet one because we can't let our children fall down the drain because we're holistic about the needs of black children." It's because there's no element of advocacy," he said.
There is currently no national system to identify children who have lost a parent or caregiver, said Katherine Janes, president of Children's Cooperatives for Healing and Support. The group is working with states to improve data-collection practices, such as specifying when a deceased person left a child in the death record, as is currently done in Brazil.
Jaynes also said states can compare names on a parent's death record to a child's birth certificate to flag if a child has lost a parent. There are currently no states that match your record.
Asked about the disparity in survivor benefits for black children, an SSA spokesperson said the agency "strives for equitable access," but there are "many reasons" children may not receive survivor benefits. He acknowledged this, pointing out that some people may not receive survivor benefits. ineligible Because my parents have short careers. A spokeswoman said the administration did not have "ready-to-use" statistics on the number of black children denied benefits, but that some were denied. Effort Improve race and ethnicity data to review programs.
To raise awareness about survivor benefits, an SSA spokesperson said that since 2021, it has implemented "hundreds" of outreach efforts to serve the African-American community.
But some lawmakers have argued that government agencies are not doing enough. Ohio Senator Sherrod Brown, who chairs the subcommittee overseeing Social Security, believes the SSA needs to do more to reach out to children, especially those of color. A spokesperson said there is.
Brown and other Senate Democrats urged President Biden: appoint "Beneficiary Advocates" who advocate for program beneficiaries within government agencies and address user grievances, similar to taxpayer advocates at the Internal Revenue Service.
Still, experts say the issue hasn't gotten the attention it needs in the Capitol to bridge the gap. "Congress has not done enough to help these young survivors receive the benefits they need," said analyst Weaver.
As for Williams, her twins will be retired from Survivors' Benefits soon after they turn 18. She has high hopes for Mr. Biden, who was widowed young before her first wife. died Having died in a car accident, she will continue to look out for families like hers and the widowed mothers of the bereavement support group Black Women Widows Empowered, which she now runs.
"Widows find us, sometimes within a few days of their death, sometimes within a year of being dead. I don't want to see you spend too much time," Williams said.
https://www.cbsnews.com/news/social-security-survivor-benefits-black-children-parents/ Hundreds of thousands of orphaned black children could miss Social Security payments