Illinois
Headless body found in Japanese hotel room, man's head still missing and arrested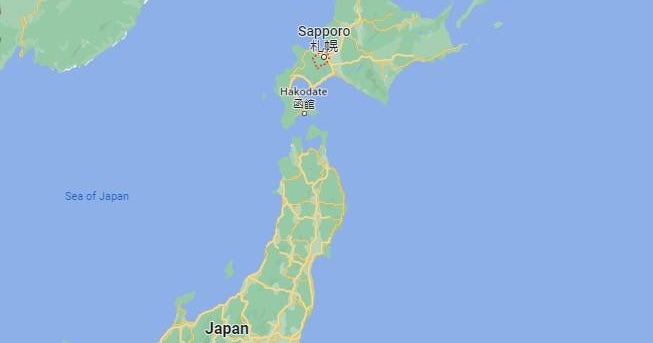 Japanese police say they have arrested a woman and her parents in a beheading incident in the popular nightlife district of the northern Japanese city of Sapporo, where a headless man was found in a hotel room three weeks ago.
Hokkaido police announced on Tuesday that they had arrested Runa Tamura, 29, and her father, psychiatrist Osamu Tamura, 59, the day before on suspicion of conspiring to decapitate a victim in a hotel room late at night from July 1 to July 2 and transfer the severed head.
The head of the victim, Urahito (62), has since gone missing.
Police on Tuesday arrested Hiroko Tamura, 60, a part-time employee and the mother of the main suspect, on suspicion of raiding the suspect's home and colluded with her family to take the head and store it at her home.
Police have not revealed exactly how the daughter and father worked together. Police are investigating a motive but declined to say whether the woman and the victim knew each other.
Police also pointed out that Luna may be mentally ill. According to media reports, neighbors said she had difficulty attending school and that she was withdrawn from an early age.
According to Kyodo News and other reports, the victim and another person, believed to be Runa Tamura, checked into a hotel in the Susukino area known as a "love hotel" for short stays. About three hours later, only one of them was seen leaving with a large suitcase.
Kyodo News, citing unnamed investigative sources, said the victim's companion wore light-colored women's clothing and a wide-brimmed hat when entering the hotel, but wore black when leaving.
Ura's body was found late on July 2 by a hotel employee who went to look at the room because no one was checking out by the afternoon. Workers found the victim lying in the bathtub, reports said. None of his belongings were left in the room and the bed appeared unused.
Thank you for reading CBS News.
Create a free account or log in
For even more features.
https://www.cbsnews.com/news/headless-body-japan-sapporo-hokkaido-head-missing/ Headless body found in Japanese hotel room, man's head still missing and arrested