Illinois
Buttigieg says 'lesson' for not speaking out about Ohio train derailment sooner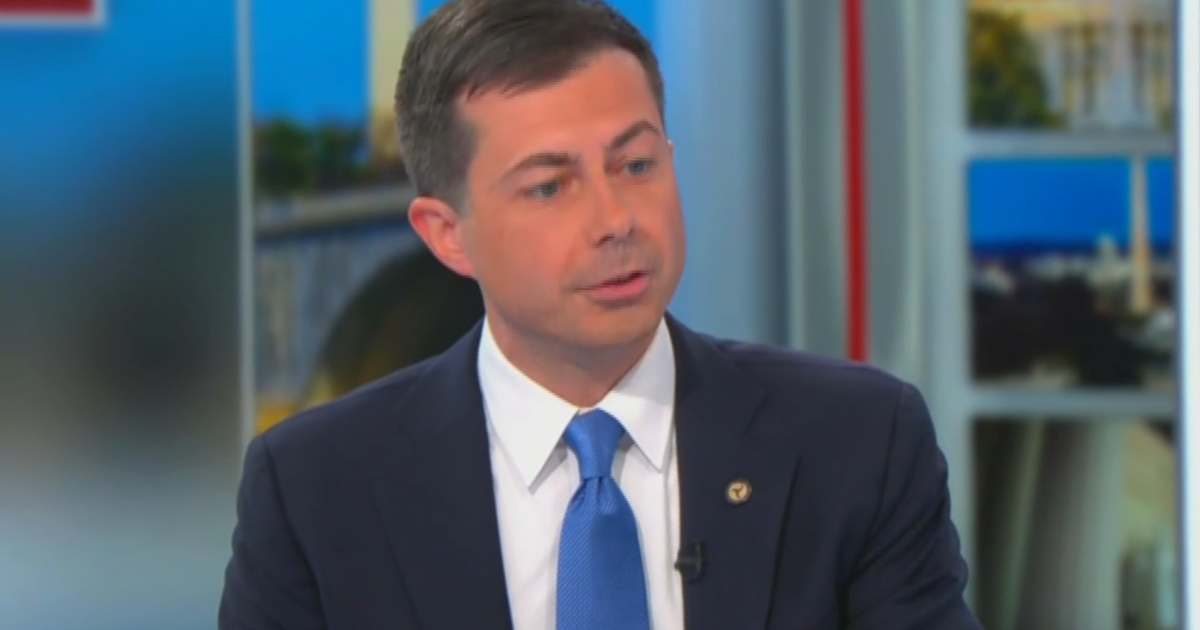 Transportation Secretary Pete Buttigieg admitted Tuesday that he "could have spoken earlier" about the tragic Norfolk Southern train Derailment in East Palestine, Ohiowhich raised serious health and environmental concerns due to the hazardous chemicals it was transporting.
The 38 cars that derailed about two weeks ago were vinyl chloride, Butyl Acrylate, Ethylene Glycol Monobutyl Ether, Ethylhexyl Acrylate, Isobutylene – all toxic to humans and the environment. According to Norfolk Southern, the train derailment contaminated at least 15,000 pounds of soil and his 1.1 million gallons of water. Residents of Ohio have expressed anger and frustration at the federal government's slow response in providing health and humanitarian services.Buttigieg took 10 days to go public deal with the crisisthe response he now admits should have come sooner.
Buttigieg told CBS News political correspondent Caitlin Huey, "I was focused on making sure the people on the ground were prepared, but how I felt about this incident. I could have talked about how I feel strongly sooner. That's a lesson learned for me." Burns appeared in an interview that aired Tuesday on CBS News' "Red & Blue."
The Secretary of Transportation also explained why he has not yet visited East Palestine because Republicans and residents have criticized his absence. He said he wanted to give the National Transportation Safety Board the space it needed to properly conduct and complete its investigation, and said he wanted to travel when possible. It is an action, not an image.
"I followed the normal practice of the Secretary of Transportation in the early post-crash period to have the NTSB lead the safety effort and get out of their way," he said. "But we are very eager to talk with the people of East Palestine about how this is impacting them."
He declined to comment on whether Norfolk Southern violated safety rules, saying it would be determined by an NTSB investigation.
Buttigieg said, "This is also the result of the investigation and we do not intend to preempt the findings." "What I can tell you is that Norfolk Southern is a multi-billion dollar railroad company that has worked with its peers to push back regulation after regulation, undermining, undermining, or even It's about trying to get rid of it, and too often things don't go your way."
Buttigieg said the rail industry needs to "move quickly" to do at least three things. Protect whistleblowers by enrolling in a Department of Transportation program; proactively alert states when a carrier is carrying hazardous materials; and provide sick leave for all workers.
Buttigieg said even while environmentalists and investigators are at work, they are moving into the "policy" phase of disaster response. He said there is no need to wait for the NTSB report to take some steps. The Ministry of Transport is pushing for a rule requiring at least two people on staff on trains when some railroad companies only require one. He also directed the Federal Railroad Administration to implement an enhanced inspection program on routes carrying dangerous goods. He is also asking Congress to increase the fines the federal government imposes on railroad companies.
Buttigieg didn't specify what his agency could do sooner to prevent this crisis, but every railroad accident questioned how regulation "that the rail industry has been fighting" could be tightened. Said he was watching
Buttigieg sent a letter on sunday Addressing the CEO of Norfolk Southern, he called on the company to "show clear support for the people" of Eastern Palestine and the surrounding region in the wake of the derailment.
"Norfolk Southern must keep its promise to keep its people healthy, and its obligation to do whatever it takes to stop endangering communities like East Palestine. No," Buttigieg wrote. "Now is the right time for Norfolk Southern to take a leadership position in the rail industry and move to a position focused on supporting, rather than undermining, efforts to raise the bar on rail safety regulations in the United States. is."
The Environmental Protection Agency and Ohio Gov. Mike DeWine have clarified that Norfolk Southern, not taxpayers, will be responsible for the bill from the disaster's fallout.
Buttigieg on Tuesday also responded to former President Donald Trump's planned visit to Eastern Palestine on Wednesday, which Trump has criticized the federal government's response to.
"We don't know what he's going to do there," Buttigieg said. "We know there's work going on from day one of this situation. As long as we know, we will be there for a long time to make sure this community is supported and to make sure there is more accountability for the rail industry in this country."
https://www.cbsnews.com/news/ohio-train-derailment-pete-buttigieg/ Buttigieg says 'lesson' for not speaking out about Ohio train derailment sooner