Education
9 Steps to Becoming a School Principal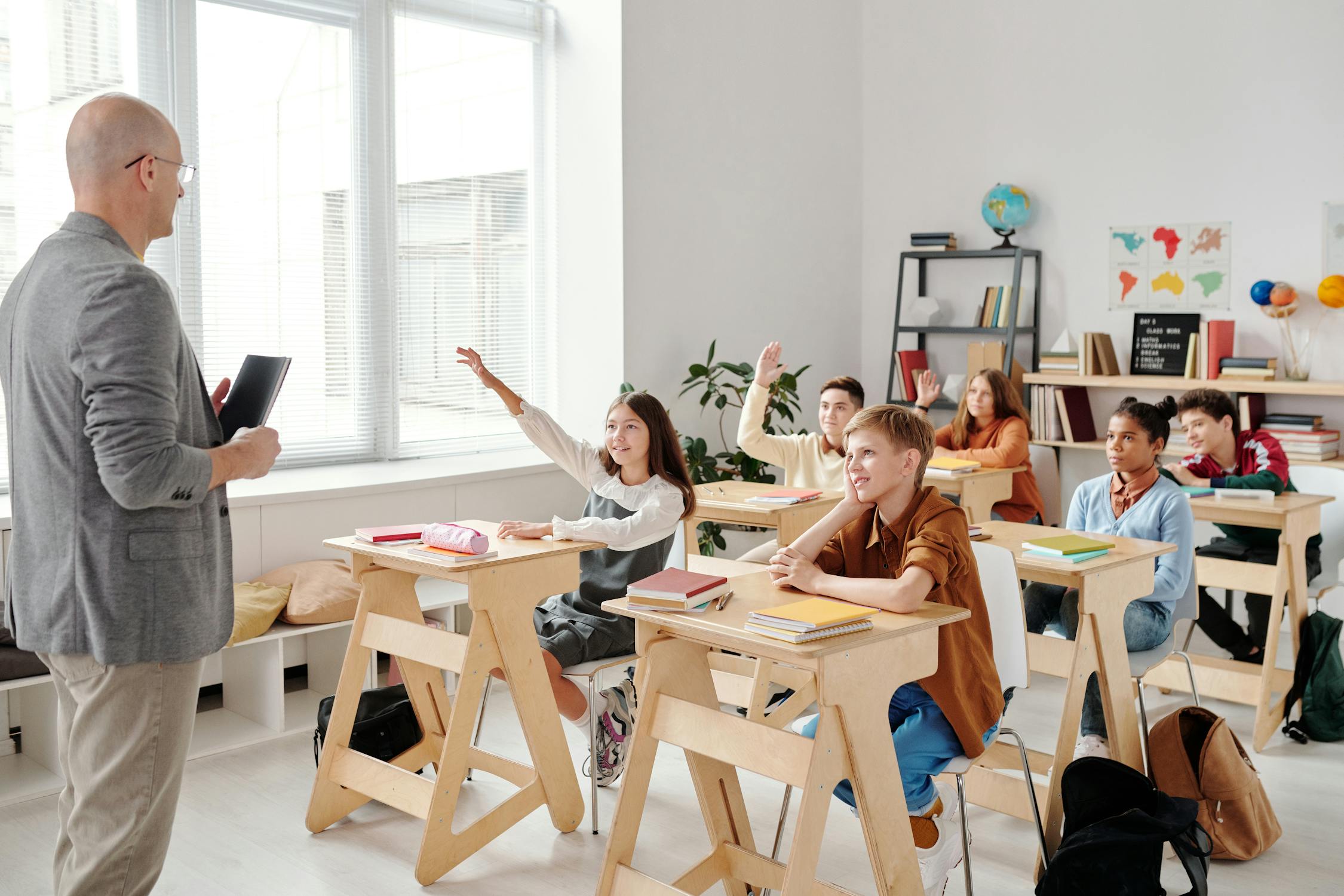 The teachers are the face of every educational institute, but principals have a very important role in organizational management and overseeing all ongoing operations while ensuring quality. Principals are considered the disciplinarians of the school, but they have the responsibility of dealing with many intricate factors necessary for running the organization smoothly.
Sometimes, a principal is bound to work in various roles, which explains the challenges and technicalities of their job. Due to this, their work cannot be considered equal to the duties of teachers. Principals need skills, qualifications, and experience in management and leadership while complying with necessary state legislations. It suggests that becoming a principal itself is a time-taking and complicated process. We propose a set of guidelines that can help you sort it out and take over as a principal.
Complete Your Bachelor's Degree
Nowadays, a Bachelor's degree is the basic qualification you need to start a good job. In most institutes, it is a must for becoming a principal. First, you must complete a bachelor's degree in education, teaching, or any other subject focusing on a teacher preparation program.
You can select any major subject you wish to study, usually categorized into primary, secondary, elementary, or special education. Academics suggest Bachelor of Teaching as you learn about lesson plans, assignments, examinations, and other evaluative tools. You can also understand teaching methods and classroom management.
Further Your Professional Education
You must not stop the learning process after your bachelor's degree if you want to prepare yourself for a role as a principal. Take admission in advanced studies, preferably EdD in Educational Leadership, as it will open many doors for you. As a principal, EdD programs are compulsory in many organizations. They qualify you to teach in schools as well as to the post-secondary students, like in community colleges and universities. It improves your leadership skills and can identify threats and opportunities in an educational setting.
Gain Teaching Experience
Start by getting your teaching license as per your qualifications after you graduate. Secondly, search for a job, give many interviews, and consider the aspect of career growth in a job. Work hard at your job and build a network of students, teachers, parents, and colleagues. It is a necessary step in applying for the role. Teaching experience gives insight into resource allocation, challenges of teaching, issues faced by teachers, and how they cope with the administrators.
Search for Jobs of Higher Positions
Even if you complete many degrees and have teaching experience, you cannot instantly rise in the hierarchy. You should gain experience as a senior teacher, vice-principal, assistant principal, or coordinator to get one step closer. These stepping-stone jobs look very good on your CV and make you familiar with educational leadership and its challenges. By assisting the principal and engaging with teachers and students, you can expand your knowledge and experience that will help you prepare for a leadership role.
Obtain the School Administrator License
State licensing and certification is mandatory for anyone applying for the job of principal in an educational institution. Every state has different requirements and conducts specific exams followed by background checks. In most states, a bachelor's degree, teaching license, and teaching experience are compulsory for everyone. Private schools, especially in the USA, do not require this by law but are following it to ensure efficiency in the hiring process.
Apart from qualifying you for the subject role, you can do many other things with the school administrator license. You can train the people in your field, develop lesson plans, work with student support services, perform clerical duties, and supervise the institute.
Interview for Jobs as a Principal
When you have good teaching experience, required qualifications, and necessary certifications, you are open to many opportunities as a Principal. However, not every chance you get here is best for you. We encourage you to apply at many places and focus on your specialty. You learn about things discussed in the interviews, how employers view your profile, and their priorities. It can also help you understand the selection process and criteria.
Interviews are a good source of polishing your communication skills and professional behavior. You need all these things when becoming the head of an educational institute. Giving interviews will make you understand people more, know the remunerations and benefits offered at different places, and weigh the pros and cons of working as a supervisor.
Start Working as a Principal
Once the job offer is accepted, the bigger challenge, i.e., being a Principal, starts. You will have many communicated and unsaid responsibilities, among which some you will easily perform, while others would make you question your abilities.
Schools need visionary leaders who work with limited resources but solve unlimited problems. Leadership skills are essential to perform effectively. While you have a lot of power over hundreds of people, you also need to fulfill many responsibilities that demand working as a manager and an educationist. Stay at the leading edge of your career by reading about educational leadership, organizational management, their issue, and utilizing your learning to improve yourself and bring positive changes at the workplace.
Look For Higher Administrative Roles
It is an optional step, and we are just mentioning it to show you a path to excel as an administrator in the field of education. You can apply for many roles like policy advisor or district administrator. However, you should first work as a principal for at least three years before taking this step. These roles could be both part-time or full-time and can help you further enhance your managerial role. Even if you cannot find any administrative position, you may find a role as principal in another organization with better benefits and growth opportunities.
Final Thoughts
Being a principal is a demanding job, with both personal and professional compromises at many points. It has many issues that can affect your reputation as an educationist for a very long time. Before starting your career as one, think and question yourself, are you ready and have the required skills and qualities. If you still think you can be a great principal and can handle things easily, make a plan of action, focus on every little thing, set a deadline, acquire required qualifications, and succeed in your career.