Tech
"Why cloud computing?" Always a good question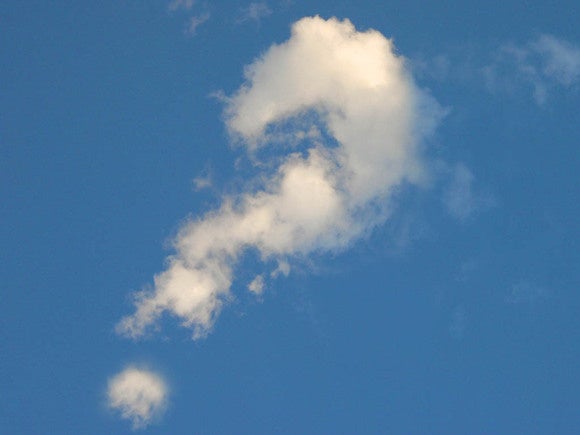 Recently, some people have asked "Why the cloud?" Often they are treated as witty. People who act as demon advocates are often set aside when offensive questions force others to justify the use of the cloud (or, for that matter, new technologies).
The results are better if anyone wonders why they are moving to the cloud. The reason is as follows.
Most of us in the tech community have some arrogance when we evaluate ourselves honestly. We move quickly to new technology trends such as cloud and edge, hoping that others will follow. We are surprised when they do not, or when they question the movement.
These trends are repeated in an infinite loop. Thirty years ago, we moved to minicomputing, then PC LAN, client / server, service-oriented architecture, and now the cloud. All these trends were greatly hyped and cost billions of dollars in marketing. Most companies are leveraging advertised technology to solve old and new business problems.
Some of those technologies were NetPlus. It was more net negative than we wanted to admit. Therefore, considering all factors, investing in technology changes did not result in ROI. I see these as misuse, not as a technical failure. In other words, not enough people ask "why". In the middle.
Fast forward to 2021. Our past selves say it's very good to ask our present and future selves "why the cloud". The person asking deserves a logical and well-thought-out answer. So far, so good.
Of course, this is all contextual. The true answer depends on the current nature of IT in a particular enterprise when considering the cloud and other technologies. This is the "dependent" response that most consultants provide (and should). But if someone makes cloud recommendations based on addiction factors, the consultant needs to have an answer.
Aside from "situation-dependent" issues, it's true that the cloud isn't always suitable for all workloads. According to my research and other research, about 25% to 30% of existing on-premises workloads do not provide ROI in the cloud. They do not have platform analogs or are otherwise not economically viable. Yes, they can be forced into the cloud, but that path has a net negative impact on your business.
Even if you have a platform analog in the public cloud and a modern application with workloads that you think are economically viable, there may not be a compelling business case to move to the cloud at this time. I have. .. In many cases, non-technology issues such as poor resilience to the businesses, risks, and cultural factors being sold contraindicate the migration of applications and their associated data to the cloud. ..
That's why when someone asks, "Why is it a cloud?", It doesn't react. question. In most cases, this is a logical question. Even with clear cloud suitability, you should always be skeptical about the major transitions to any technology, including the cloud. Ask "Why the cloud?" Next, let's talk about workloads. Do hype and marketing color your decision? Can you predict the viable ROI of each workload?
Think of your answer and continue asking the question.
Copyright © 2021 IDG Communications, Inc.
"Why cloud computing?" Always a good question
Source link "Why cloud computing?" Always a good question