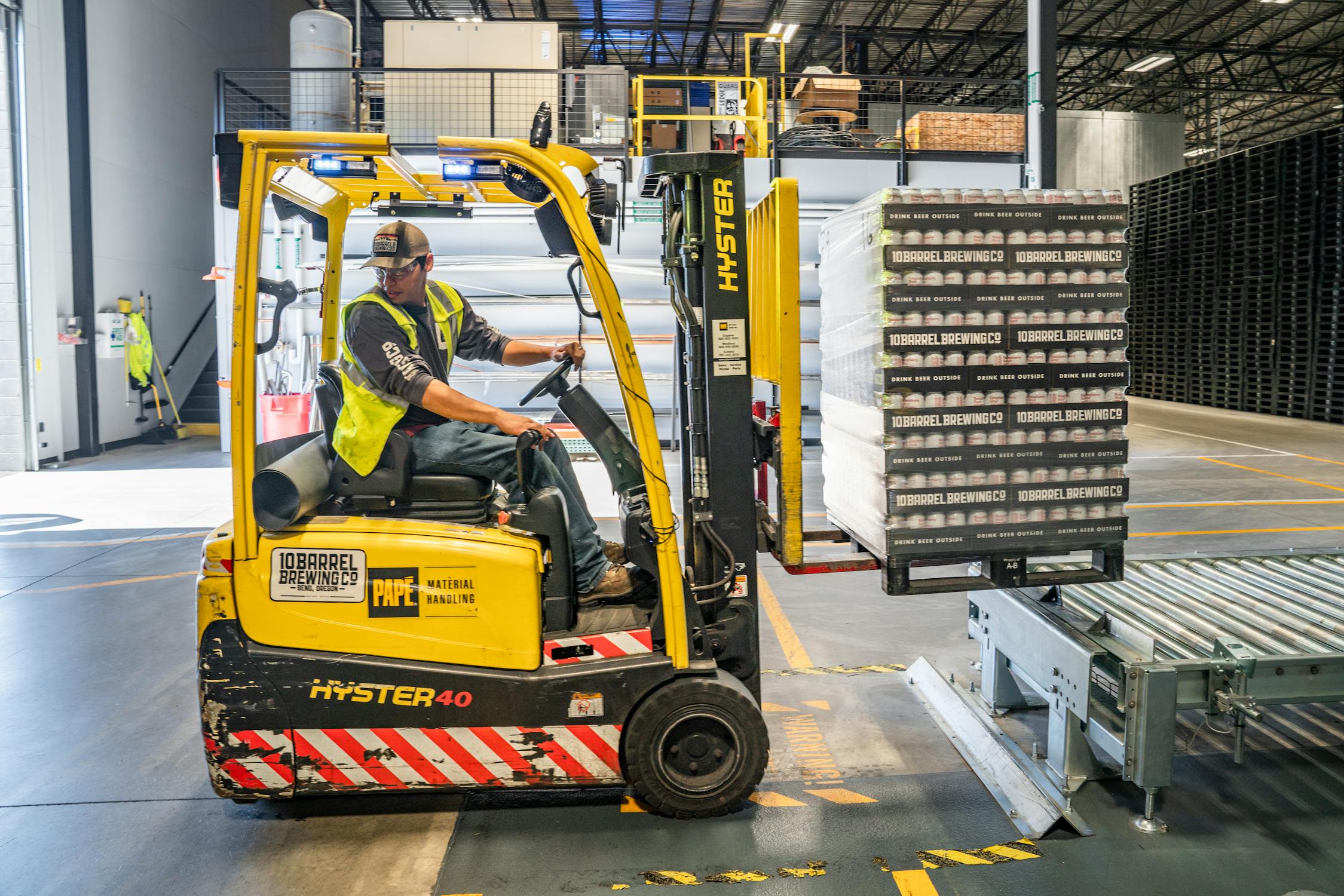 Supply chain management involves the management of products and services, including the entire transformation of raw material into the final product. This process is used to streamline business activities to enhance customer value and gain an edge in the marketplace. Companies can minimize costs and deliver products to consumers faster by properly managing the supply chain. Everything is included in supply chain management, from production to procuring raw materials to information systems.
Effective supply chain management can ensure plenty of benefits for your company. It helps prevent over-producing, positively impacting your labor and raw material costs. Consequently, hiring a good supply chain manager will help the company run its operations seamlessly and optimally. A skilled and experienced manager will also enhance the ability and capacity of people working under them, resulting in more benefits for the company.
Let's look at this guide that will enlighten you about different aspects of supply chain management. Without further ado, let us dive into the subject.
Customer's Needs in Supply Chain
One of the major aspects of supply chain management is focusing on customers' needs. Usually, segmentation is done to understand the mindset of customers better. They are divided into groups based on profitability and sales volume. In addition, companies should prefer and hire supply chain management graduate degree holders who can create strategies to gain valuable customers insights. It allows companies to gain a competitive edge over others by ensuring the desired quality of customers. Also, anticipating customers' needs helps you build credibility, strengthening your supply chain management network.
Planning in Supply Chain
As mentioned above, meeting customers' needs is an integral part of the supply chain. So, supply chain managers have to plan to determine whether the supply chain is effective and efficient to meet the customer's needs or not. Another important aspect of supply chain planning is to evaluate whether the current product line is sufficient to achieve the company's goals or not.
Eventually, the company's growth matters the most, and that can only be possible if a company can add value to customers' buying experience by delivering high-quality products or services. Moreover, supply chain professionals are trained to analyze and provide demand data to trading partners. It means you do not have to worry about unnecessary inventory. Companies like Walmart also actively share the demand data with their trading partners.
Planning in the supply chain is all about forecasting the demand to ensure reliable products delivery. It helps you align inventory levels and improve the revenue forecasts accuracy, which hugely impacts your profitability.
Sourcing in Supply Chain
Another integral part of supply chain management is sourcing, in which companies have to choose reliable suppliers who can provide raw materials, products, or services. Companies make agreements with suppliers to establish long-term relationships with them.
Supply chain managers have to keep track of different factors for strategic sourcing. It includes ordering, receiving, authorizing payments for suppliers, and inventory management.
Manufacturing in Supply Chain
Supply chain managers have to get involved in all the phases of product creation. They have to review the raw materials closely to ensure nothing is wrong with it. After accepting raw materials, managers must ensure quality product manufacturing under their supervision.
Final product testing and packaging are also their responsibility, so they have to stay involved in all phases of product manufacturing.
Delivering in Supply Chain
The other important component in the supply chain management process is the delivery of products. To ensure that products successfully reach customers, managers have to coordinate the delivery schedule, orders, invoice, and receiving of payments.
Tanker transports the manufactured products to fleet vehicles and parcel services handling the delivery process. Some companies also outsource the delivery process in special cases.
Returning in Supply Chain
Supply chain managers need to build a network to manage the returning products. In special cases, it also includes reproducing the damaged products, while normally it means returning goods to the warehouse. This network must be effective and flexible enough to meet customers' needs.
Return management is a crucial component of supply chain management. It is the equivalent of overseeing the outbound shipments. Also, defective products can portray a negative image of the company, so it is crucial to have the proper returning network in place to reship the right products.
Conclusion
Every component of supply chain management has its significance. From planning to sourcing, manufacturing to delivery, every phase of the entire process can make or break the game for business owners. The role of supply chain managers holds special importance because they have to stay connected at each stage of the entire process. They have to ensure that everything keeps working smoothly during the whole procedure till the final product is not delivered. Good supply chain management helps anticipate issues and improve inventory management and fulfillment. It eventually leads to better productivity that allows companies to accomplish their goals.