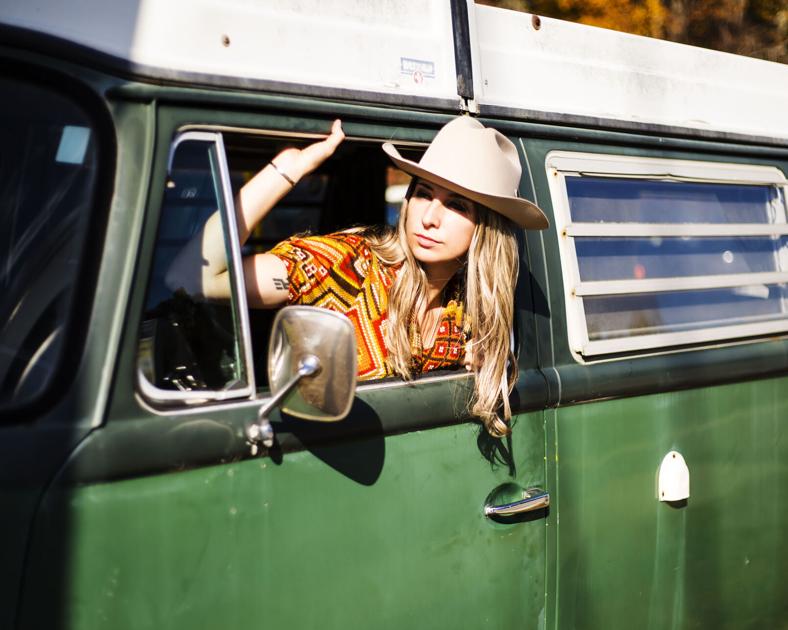 The commercial country world, or country radio, is a completely different beast in the 2020s than in the 1990s, when Alan Jackson knocked out hits after hits of songs deeply rooted in the traditional side of the genre. Songs such as "Don't Rock the Jukebox," "Livin'on Love," "Gone Country," and "It's Five O'Clock Somewhere" are just the tip of the iceberg when it comes to hits from Jackson and the number one country. Not to mention the members of the Country Music Hall of Fame and Museum, they are now the father of the country world and must be handed over to Jackson in order to never deviate from his traditional approach and love for the sound of honky-tonk. not. It put him on the map and made a lot of money on him, and the albums from him haven't been released as often as 20 and 30 years ago, but when they come, they're Jackson's latest Where. Consistently good with Have You Gone. His new album will be in the Ear Bliss spotlight this week with Rhode Island-based country singer-songwriter Charlie Marie's amazing album, Rumble On. This is her first nationally distributed album and, frankly, these ears are as good a record of traditional country music as ever heard this year. Get it.
Alan Jackson
Where have you gone
EMI Record Nashville
Country Music Hall of Fame Museum member Alan Jackson is back with his first album in five years (and for the first time since Loretta Lynn appeared in the hall in 2017), with 20 tracks long and he's certainly lost. Make up for the time! It's called Where Have You Gone, and when it comes to country music, it hardly deviates from the formula of his past success of blending a straight honky-tonk full of fiddle, two-one and steel guitars with a hearty ballad. .. .. Oh yeah, in classic country style, bottles seem to permeate much of the song's story. When Alan Jackson was stabbed into the dance hall, he was able to beat and spin the crowd on the floor. The formula works in Where Have You Gone through songs such as "Cottonwood Grows," "boot-scootin," "Livin'On Empty," "Back," and "Beer: 10", the beauty of working men. increase. On the other side of the emotional spectrum, Jackson wrote the album's lead single title track, the clever "Wishful Drinkin'", and "I Can He wrote for his daughter's wedding," Be That Something. " , "Way Down in My Whiskey", "Things That Matter", "You'll Always Be My Baby". Classical-style country music never gets old, as Alan Jackson proves very well in Where Have You Gone. Iconic cats like the late George Jones and Merle Haggard must be looking down from Honky-tonk's heaven with a satisfying smile. (Speaking of Hagard, Jackson pays homage to him on the cover "That's the Way Love Goes," which is included as a bonus track on the album.) Digging into a traditional leaning country makes you smile too. increase.
Charlie Marie
Ramble on
Sound music
Rhode Island wasn't necessarily a place related to country music, but a new release from Charlie Marie called Rumble On is certainly ready to put us on the map. Her first nationally distributed album, Rumble On's songs and music, is firmly settled in Patsy Cline and Dwight Yoakam's camps when it comes to country music. As Charlie Marie herself explains, "I wanted the record to sound as if Patsy Cline and Dwight Yoakam had children," she explains. "It doesn't just symbolize everything I'm working on. It also symbolizes where I came from." Her hometown is northwestern Rhode Island. She has been singing at 4H fairs, family relationships and karaoke since she was young. She was destined for Nashville, but instead of pursuing a country music career, she went to college to study the music business. .. In fact, with the exception of some open mics, she never pursued a musical career in Music City and instead preferred to go home and do it from here. However, she established several connections in Nashville, which influenced the creation of Rumble On. For the album, she, her guitarist Brian McKinnon and her producer of her Providence Silks fame, Tyler James Kelly, headed to Nashville to make a record. Rumble On was created with her Nashville-based engineering team and several ace studio musicians, including the great Eddie Lange on pedal steel guitar. Includes 12 songs that include all of Charlie Marie's original songs, shining in her voice, from the range and old-fashioned style of the main character, Klein, to the energy of Loretta Lynn. Vocal talent still needs good songs. Charlie Marie has a large selection of RambleOn, from the clever "I Heard It Through the Red Wine" to the soul of the roadhouse "40 Miles From Memphis" to the rough and tough ones. From "Kiss My Boots" to hearty "Daddy" to "El Paso", the various twists of love have gotten worse. As the debut progresses, Rumble On is impressive. I strongly recommend it.
Charlie Marie will perform at Newport Playhouse & Cabaret on Friday night. She will also attend Warren's Galactic Theater on August 6, East Greenwich's Hucks Filling Station on August 19, and the Rhythm & Roots Festival on September 4.
Live shot
The Newport Folk Festival's "Folk On" spin-off event will take place from Friday to next Wednesday in two three-day sessions. Tickets are sold out, but you can try the festival fan-to-fan ticket exchange at Lyte to find the tix. Numerous independent evening events take place in and around Newport. One such event takes place on Saturday night at Old Jack's Newport Night at the Newport Playhouse and Cabaret Restaurant, Old Jack, Will Dayley, Lonely Lisa & Lost Cowboys, Charlie Marie, Mary. Helene Jenkins, Senseless Optimism, etc. will appear. There are also food trucks and drinks. The start time is 7 pm. Maggie Rose and her friends are in the playhouse on Friday night. On Monday night, the Playhouse will host a Rhode Island Folk Showcase featuring Alisen Charary Jodi Treloa Sampson, John Fusek, Abi Jacob, Carboard Ox, Beth Baron and more. At Woonsocket, the Levitt AMP Woonsocket Summer Music Series at River Island Art Park at 40 Downtown Main Street continues this Friday night with Americana talent Curcy Brunton headlining and indie rock at the opening slot. Act Bear Dogs is here. Music plays from 6 pm to 9 pm. Zydeco ace Terrance Simien and Reggae Act Natural Element's Zydeco Experience will be performing on July 30th. Woonsocket's Chan's Restaurant features the Fat City Band at 8 pm on Saturday night. The Jesse Liam band will be there next Thursday night. Woonsocket's Stadium Theater will return to live music on July 30 with a single show at 8 pm showing the satisfaction of the Rolling Stones tribute band.
In South County, Eric Clapton's tribute band Bell Bottom Blues will meet on Saturday at 8 pm at the Courthouse Arts Center in West Kingston. Well-known Blood, Sweat & Tears guitarists Steve Cutts and Kara Farnum will meet in court on August 7. Regular weekends take place on the outdoor stage of Pumphouse Music Works on Kingstown Road in Peace Dale. Featuring Rhode to Bali and The Vagabonds, the Twin Building will lead things on Friday night. Saturday features a ducro billard band where the Chris Flory trio kicks off the night at 6 pm. The weekend ends with an open mic session at 3 pm on Sunday. Charlestown Rasskeller also taps on the usual weekend music with an afternoon show featuring Into The Mystic on Friday night, The Poggs on Saturday night, and Skull & Rose on Sunday at 4pm. Ticket information can be found on The Rat's website. The Knickerbockers Music Center in Westerly (35 Railroads) will introduce the Chrisley band for the 8 pm show on Saturday night. Finally, acclaimed singer-songwriter Aoife O'Donovan is at the United Theater in Westerly on Friday night.
Elsewhere, the next event from the Narrows Center for the Arts in Fall River, Massachusetts is Friday night, with Jimmy Ryan's wooden legs at 8 pm. Providence Askew (150 Chestnut Street) has taken advantage of Newport's "folk-on" event to win several artists at the night show. The acclaimed singer-songwriter Sunny War will meet at Askew on Sunday night, and openers Ali McGark, May Elaine Jenkins, Zimbo Meisas & The Dialback Sound will be held at the club on Tuesday night. finally,
Dan Ferguson is a freelance music writer and host of The Boudin Barndance, airing Thursday night from 6pm to 9pm on WRIU-FM90.3.
Traditional Approach | Art Entertainment
Source link Traditional Approach | Art Entertainment