Tech
Three Waves in the IT Infrastructure Industry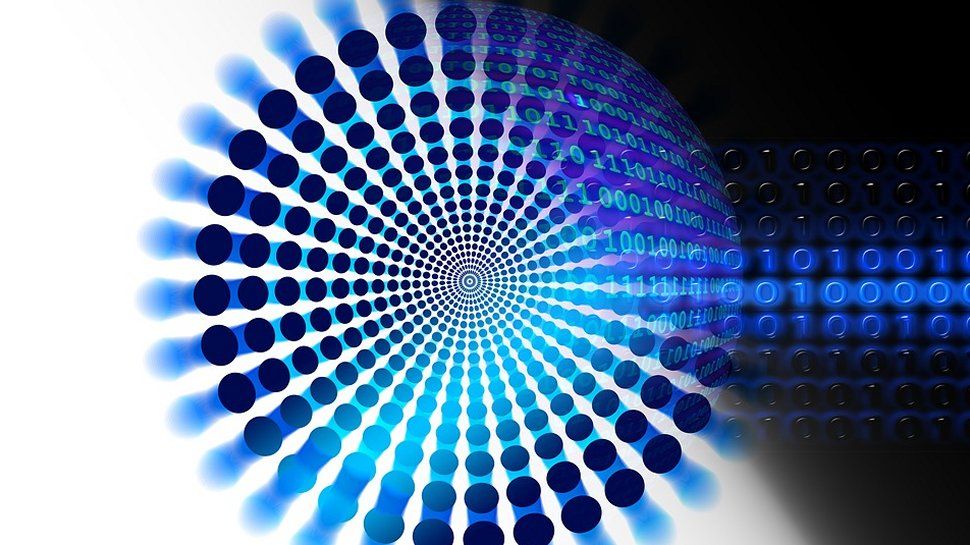 The· IT infrastructure The industry has experienced three waves over the last few decades and I like to use animal analogies to introduce them. The first wave can be referenced using the pet and cow analogy, which is familiar to many in the IT industry. In the old days, there were few servers and they were treated like pets. We didn't have many of them, but what we had, we loved and cared for them. We named them and devoted their lives to making them happy.
About the author
Matt Watts is the Chief Technology Evangelist of. NetApp..
As technology became more basic to business, clusters of servers became more military. We now had a herd of cows, not a herd of pets to take care of.Virtualization exacerbated this trend as physical servers began to look like this: Virtual machine (VM) Around the mid-naughty. To shorten the long story, we no longer had the bandwidth to name and care for all of those last ones.
We are now in a third wave, including the rise of hyperscalers, and businesses are beginning to consume technology "as a service." The days of worrying about pets and cows are over. Data is currently our most valuable asset.
Data defines everything
This is sufficient for pets and cows.The point is, even companies IT management The team isn't too worried about the infrastructure. The prolific nature of virtualization, where most of the IT environment is now largely virtualized, has led to commoditization.It's all about now data, Service and application It is running on that infrastructure. In addition, user expectations are rising rapidly. Patience is not a virtue that engineers can count on. Amazon.com found that a delay of 100 milliseconds costs 1% of global sales, while a delay of 1 second costs $ 1.6 billion. That was 10 years ago. And cut-throughs of enterprise apps, online shops, and food delivery services during the pandemic are only diminishing our patience.
This is a social change, but it is underpinned by technological acceleration. cloud Providers provide developers with access to new tools and features and constantly add new tools and features. Organizations are rapidly adopting new applications to find better business insights from their data, and technological advances are constant. The largest SSD that NetApp ships is 30TB. It's actually 30.6TB, but I won't mention 0.6. Five years ago it was 0.4 Tb. Therefore, the largest SSD available five years ago was smaller than the current SSD truncated bits. Over the next three years, the capacity of a single SSD is expected to grow to over 240TB.
Next, storage-class memory with a whole new level of performance, CPUs with more cores, increased memory capacity, increased network bandwidth, and new protocols for connecting servers to storage such as NVMe. There is. Everything is changing faster than ever, so how do you procure technology? How can you procure something that is two years old, three years old, and then obsolete? The answer for most businesses is to pay for a certain level of service rather than moving to the public cloud and worrying about how to deliver that performance yourself. We have seen the range of data expand with each wave.
In the first wave, we actually thought that the data was created by the user or application. In the second wave, VMs, their operating systems, and applications are also data. But as we move to the third wave, it's becoming more and more software-defined. Also, if it is defined in software, it is defined in data. Enterprises recognize that data is one of the most valuable assets. Now they are the data they value, care for, protect, and even aim to be "data-driven."
How to weave the data fabric
Being data-driven means everything for everyone.For some organizations, data science analysis.. How do you use your data to make better decisions, products and models?It's also about making possible DevOps It also provides software developers with the tools and platforms they need to continually create new apps and update existing ones. Now the infrastructure is once again relevant to the conversation about containerization. If the VM is a cow, the container is like an insect, and a company with a large data estate can have tens of thousands of containers. Unlike VMs, containers are light and agile (like insects) and can be set up quickly using software such as: Kubernetes Adjust them. This will help you enable DevOps. Basically, it is a method of shortening the system development life cycle by combining software development and IT operation.
Anything as a Service (XaaS) is another trend that makes businesses "data-driven" rather than limiting or committing to infrastructure. In fact, enterprises can also take advantage of Infrastructure as a Service (IaaS), which controls operating systems, storage, and applications, but does not require management of the underlying cloud infrastructure.
This is a complement to Platform as a Service (PaaSAnd, of course, Software as a Service (SaaS) can refer to almost any enterprise application delivered over the cloud. All of these changes are in line with the idea of ​​moving from application-driven to feature-driven. IT is becoming increasingly important for strategic initiatives and projects that are technology-backed but run by line-of-business. This could be a functional group looking at IoT projects, AI applications, genomic sequencing, and Industry 4.0. This is all we often mention as part of a company's digital transformation.
Therefore, the concept of data fabric is very powerful. If your IT team isn't very interested in the underlying infrastructure on which your app or platform is running, people who use those applications (data scientists, software developers, analysts, etc.) will certainly care about it. I will not. However, if you tell your data scientists that you can use the data fabric to train multiple AI systems in parallel. Move or replicate data to and from the cloud as needed. Keeps a point-in-time copy of the algorithm training data with zero overhead. This is a game changer.
In summary, the third wave of IT means that everything in your business is defined by data. Technology is no longer limited to IT departments, but it is an important consideration for line-of-business users who view an application or platform as a means to an end. In this world, conversations about storage and the underlying infrastructure are less relevant.
However, the concept of a data fabric that allows organizations to seamlessly manage their data across physical, virtual, and cloud environments is an attractive and powerful value proposition for any business seeking digital transformation.
Three Waves in the IT Infrastructure Industry
Source link Three Waves in the IT Infrastructure Industry