Tech
TechBar students deliver computers to Girls Inc.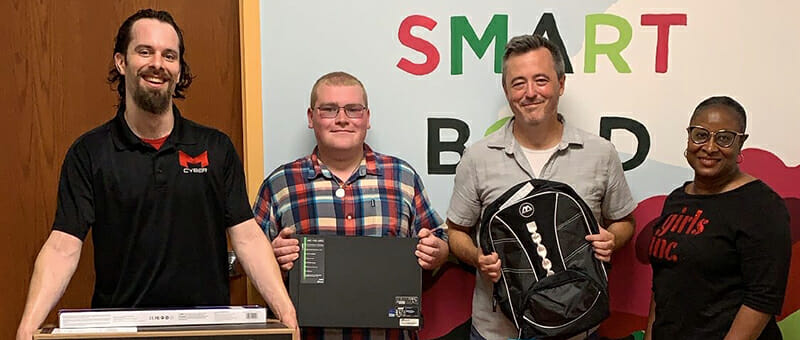 Maryville College has nominated Girls Incorporated (Girls Inc.) in St. Louis as the recipient of 30 playback computers donated through a student-led Tech Bar initiative.
The Tech Bar is offered as part of Maryville's state-of-the-art cyber fusion center.Used by students Cyber ​​security When Management information system Among other programs, the Cyber ​​Fusion Center offers real-time skill building and projects designed to support the community.
Ian Thompson, majoring in cyber security, was in charge of computer rehabilitation. Each computer presented a variety of challenges he had to investigate and overcome. He installed new internal components and a WiFi antenna. Thompson also managed the purchase of new monitors and codes. Finally, Cyberfusion Center Manager Sean Kirfoy bought a new backpack donated with the computer.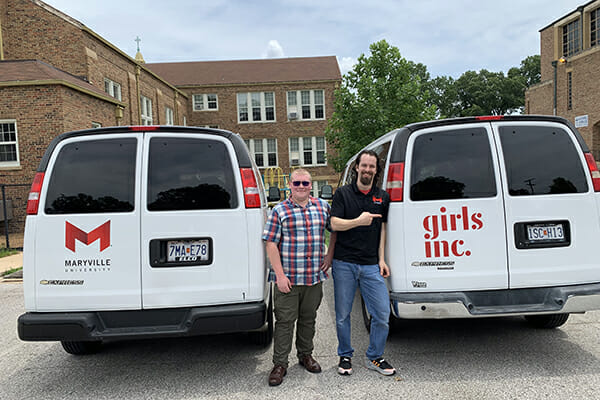 Girls Inc. has distributed computers to junior high school girls who need a device to complete their studies at home. Many of these girls do not have access to computers and use mobile phones and tablets to complete their studies and extracurricular activities. This is especially true during the summer when you have to return the computer previously provided by the school district.
"These students come from a poorly serviced community that has been lacking access to resources for decades," Kirfoy said. "Bringing this technology home can really change their lives. It's my mission to introduce young people to technology and support and empower them in the field of cybersecurity. think."
Earlier this summer, Maryville's Faculty of Cyber ​​Security joined Girls Inc. Eureka! Summer program. They shared a cybersecurity demonstration and helped girls complete basic hacking exercises. Maryville also hosted a panel of cybersecurity students and alumni, and a second panel of industry experts to introduce girls to new careers in technology and other STEM professions.
In addition, the regenerated computer was donated to Jackie Joyner-Kursey Community Centers such as East St. Louis. Maryville has more regenerated computers ready to donate to other institutions in the St. Louis region. If your organization needs a computer or wants to support the Tech Bar initiative, cyber@maryville.edu..


TechBar students deliver computers to Girls Inc.
Source link TechBar students deliver computers to Girls Inc.