Tech
Provided in collaboration with Andes Technology and Cyberon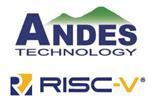 Taiwan, Shinchu, August 19, 2021 (GLOBE NEWSWIRE)-Cyberon Corporation, a leading embedded voice solution provider, and Andes Technology (TWSE), a leading supplier of high-efficiency, low-power 32-bit RISC. : 6533) -V Processor Core announces collaboration with Cyberon DSpotter, an edge computing speech recognition solution. This is due to investigating Andes DSP-enabled RISC-V CPU cores such as the popular D25F and comprehensive software development environment to provide cost-effective and high performance. , And an easy-to-deploy solution.
The development of AI technology has recently made great strides in speech recognition. In addition to voice assistant services based on cloud computing architecture, there is increasing demand from the market for local voice recognition by edge computing devices. Locally executed offline command recognition provides users with a quick-response voice-controlled interface, protects personal privacy, and reduces device manufacturer development and maintenance costs.
Low computing resource requirements and high recognition performance are important considerations for many products with strong demand for voice control, such as wearable devices, consumer electronics, and IoT devices. That's why Cyberon, with over 20 years of professional experience, has introduced a new generation algorithm, DSpotter, for voice wakeup and local command recognition.
Unlike most solutions on the market, Cyberon's DSpotter employs phoneme-based acoustic models to improve customer product development efficiency. Developers do not need to collect large training corpora in advance. Simply enter the text and you'll be able to create the commands you need. Based on the relevant foundations built over the last few years, Cyberon has developed over 40 global languages ​​for DSpotter. This helps customers bring their products to the global market in a timely manner. In terms of recognition performance, DSpotter has high accuracy and high noise robustness due to the strength of the acoustic model composed of the TDNN-F architecture. In addition, the algorithm is fully optimized by Cyberon to fit popular MCU platforms without the use of a dedicated neural network processor. In this way, manufacturers can provide voice interfaces to their products through cost-effective hardware.
In addition, DSpotter performance is significantly enhanced by leveraging the RISC-V DSP / SIMD P-extension (RVP) instructions of AndesCore ™ D25F, a 32-bit RISC-V CPU core with a highly optimized 5-stage pipeline. Improves to. RVP allows you to process multiple data in integer registers in a single cycle, improving the efficiency of voice, voice, image, and signal processing calculations. It also significantly improves the performance of Edge AI, including the above data types. The D25F is the first RISC-V RVP-enabled processor on the market, with the most complete ecosystem of development tools, libraries for DSPs and neural networks, and audio / voice codecs.
"Edge computing AI technology is slowly permeating people's lives," said Alex Liou, VP of Cyberon Embedded Solutions BU. "Cyberon's DSpotter algorithm helps developers reduce the cost of developing speech recognition applications. It provides a convenient and easy-to-use tool for creating customized commands in global languages. Development. Efficiently create a variety of speech recognition applications and collaborate with the Andes to extend DSpotter technology applications to the RISC-V platform, demonstrating superior computing and recognition performance. Intelligent and convenient. It is hoped that more products with sophisticated voice interfaces will be brought to people's lives. "
Simon Wang, Technical Marketing Manager at Andes Technology and responsible for the RISC-V Computing Acceleration Ecosystem, said: "Andes offers a comprehensive 32-bit and 64-bit RISC-V processor core series with high computational efficiency and low power consumption for common computing solutions. In addition, the Andes NN SDK With support, we provide AI solutions based on RVP, RVV, and ACE instruction extensions and work with our partners to extend the solutions. We work with Cyberon to work with AndesCore ™ D25F, a particular strength. Based on, we are pleased to offer a highly competitive voice recognition and voice assistant solution for edge devices. Its RVP support. "
About Cyber ​​Corporation
Headquartered in New Taipei City, Taiwan, Cyberon Corporation is a leading voice solution provider. Founded in 2000, Cyberon has extensive experience in phonetic algorithms and application development. Its voice recognition and text-to-speech technologies are widely used by IOT devices, consumer electronics, wearable devices, smart toys, automotive equipment, and corporate customers. Cyberon is committed to providing a wide range of voice solutions for embedded MCU / DSP, OS platforms, and server-based services, providing users with a natural and convenient human-machine voice interface. For more information, please visit http://www.cyberon.com.tw.
About Andean Technology
Andes has been a founding premier member of RISC-V International for 16 years, a leading supplier of high performance / low power 32 / 64-bit embedded processor IP solutions, and a key force in mainstreaming RISC-V. .. The Andean 5th generation AndeStar ™ architecture uses RISC-V as the base. Its V5 RISC-V CPU family ranges from small 32-bit cores to advanced 64-bit cores with DSP, FPU, Vector, Linux, superscalar and multi-core capabilities. The annual volume of Andes-Embedded SoC has exceeded 2 billion since 2020 and continues to grow. By the end of 2020, the cumulative volume of Andes-Embedded ™ SoCs had reached 7 billion. For more information, please visit: https://www.andestech.com..Follow the Andes LinkedIn, twitter, Facebook, When YouTube!!
Provided in collaboration with Andes Technology and Cyberon
Source link Provided in collaboration with Andes Technology and Cyberon