Illinois
Protesters blame racism and police violence for unbiased pride March – NBC Chicago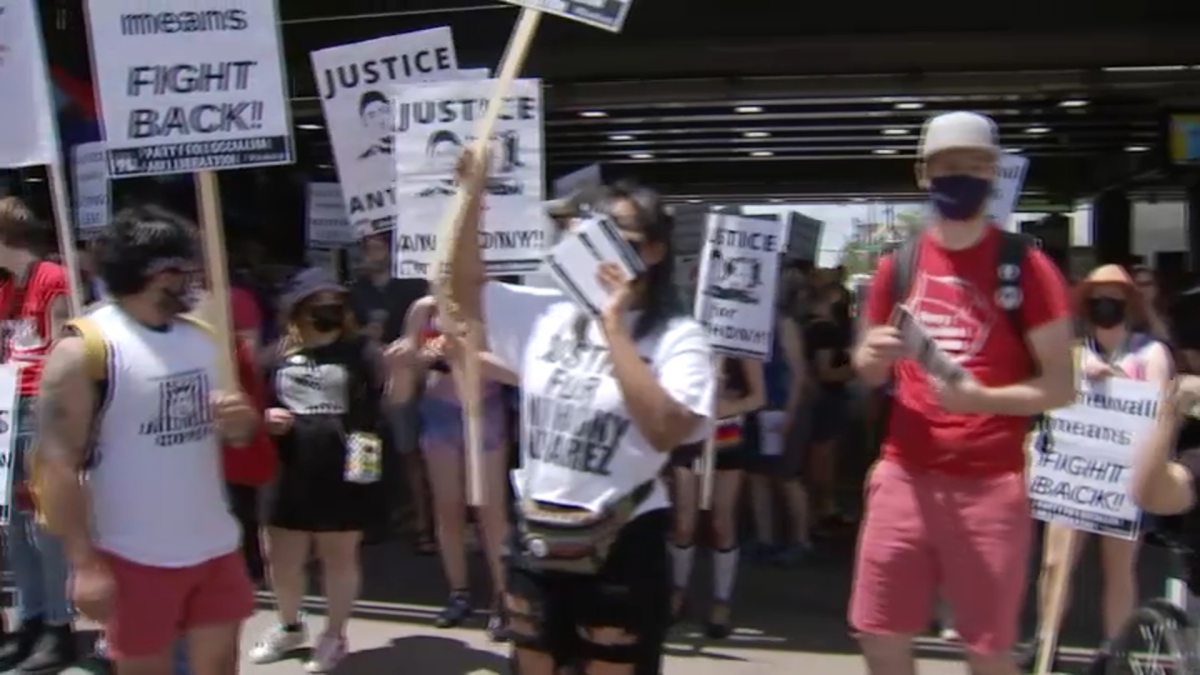 Attention to racism, members of Chicago's LGBTQ + community and allies trekked the entire Lakeview district on Saturday afternoon for an unbiased pride march.
Participants marched and celebrated Belmont Avenue with flags and signs, but continued to protest, demanding justice, equality and liberation from all.
"Pride is not about celebrating our lives, but about fighting for our rights," said Marcher Jericho de la Rose.
The event was comprehensive, but focused on emphasizing LGBTQ + community members who said the organizers were often overlooked or left behind.
"Regular pride fests and pride parades don't create space for me, especially brown transgender women," said Dela Rose.
Participants also outlined a list of requests, including restructuring and refocusing what pride represents, funding police, and demanding justice from murdered transgender individuals.
The procession was not a party, but a campaign with goals and goals.
"It's all about the whole movement to be able to truly experience freedom, who you are, and to love others," said participant Aaron McManus.
Protesters blame racism and police violence for unbiased pride March – NBC Chicago
Source link Protesters blame racism and police violence for unbiased pride March – NBC Chicago