Entertainment
New Mexico Music Festival and Orchestra Academy debut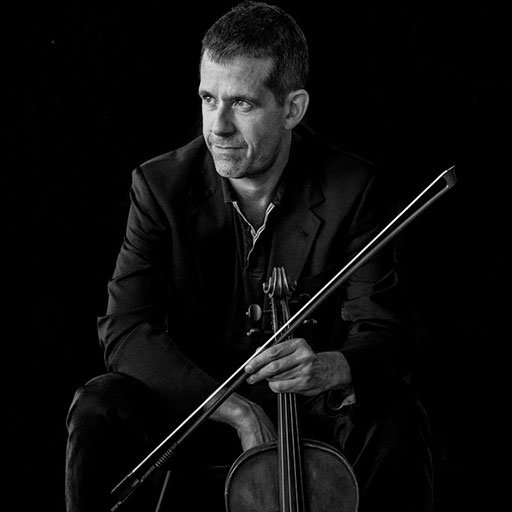 Mike Cook
The New Mexico Music Festival and Orchestra Academy (NMMFOA) will premiere in Las Cruces from Monday to Sunday, August 9th to 15th, said event coordinator and founder Simongoro.
Gollo is an associate professor of music at New Mexico State University and director of the NMSU Philharmonic Orchestra. He is also the founder and director of the Las Cruces Youth Orchestra and Choir.
"Festivals and academies will be international music events," Goro said. "From this summer, young musicians will meet at Las Cruces every year to share the stage with top orchestras from the US and abroad."
At festivals and academies, students have the opportunity to interact with guest artists and clinicians in a variety of orchestral settings and programs, he said.The event features education
Studio class setting, orchestra section preparation, rehearsal, performance experience.
Gollo envisions NMMFOA to be "the best musical event featuring a unique educational and artistic experience for both New Mexico and Southwestern musicians."
At this summer's festival, the NMSU Music Department will feature world-renowned musicians and educators, including members of the Metropolitan Opera Orchestra, Los Angeles Opera, Pittsburgh Symphony, Houston Symphony, and faculty members at NMSU, the University of North Texas, and Louisiana State University. Will be welcomed. University. The event also includes the Camerata del Sol Chamber Orchestra, a regional chamber music group.
At the faculty concert, guest artists Lucin Dachiu (violin, Los Angeles Opera), David Cerruti (viola, metropolitan orchestra), Ryuwen (viola, St. Luke's Orchestra, based in New York City), Adam Ryu (cello, Pittsburgh Symphony Orchestra) ), Maki Kubota (cello, Houston Symphony Orchestra), Jeff Bradettich (Contrabas, University of North Texas), Anna Maria Otamendi (piano, Louisiana State University), Anna Maria Quintero (violin, Midland Orchestra), From NMSU, Jorge Espinoza (cello), Jorge Martinez (viola), Goro (violin).
According to Goro, the festival will bring young participants from northern Mexico, Albuquerque, El Paso and Las Cruces to the NMSU campus.
NMMFOA will hold three concerts, including a pre-concert lecture. Concerts are at NMSU's Atkinson Recital Hall, NMSU Campus 1075 N. Horseshoe, and Doña Ana Arts Council Arts and Cultural Center, 250W. It will be held on Amador Avenue.
The concert
Friday the 13th August 7:30 pm: The concert will showcase Arnold Schoenberg's masterpiece "Verklärte Nine" performed by festival guest artists at the Atkinson Recital Hall.
Saturday, August 14th, 7:30 pm: Camerata del Sol Chamber Musicians Join the Festival Guest Artists
Plays Joseph Haydn's quartet work. "Metamorphosen" by 20/2 and Richard
Strauss, DAAC Center for the Arts and Culture.
Sunday, August 15th, 11:00 am: The festival premiere of the New Mexico Music Festival Orchestra, under the direction of Goro, with all students and guest artists performing the chamber symphony (Kammersinfonie) by Dmitri Shostakovich, Op. 110a. It ends with. Atkinson Recital Hall.
"NMMFOA revisits NMSU as an important venue for music education and diversity, Las
"Cruces as a city that facilitates the development of international cultural events," Goro said.
Contact Gallo for more information. sgollo@nmsu.edu..


New Mexico Music Festival and Orchestra Academy debut
Source link New Mexico Music Festival and Orchestra Academy debut