Illinois
DPS student, staff taken to hospital after Tuesday morning accident | Top Story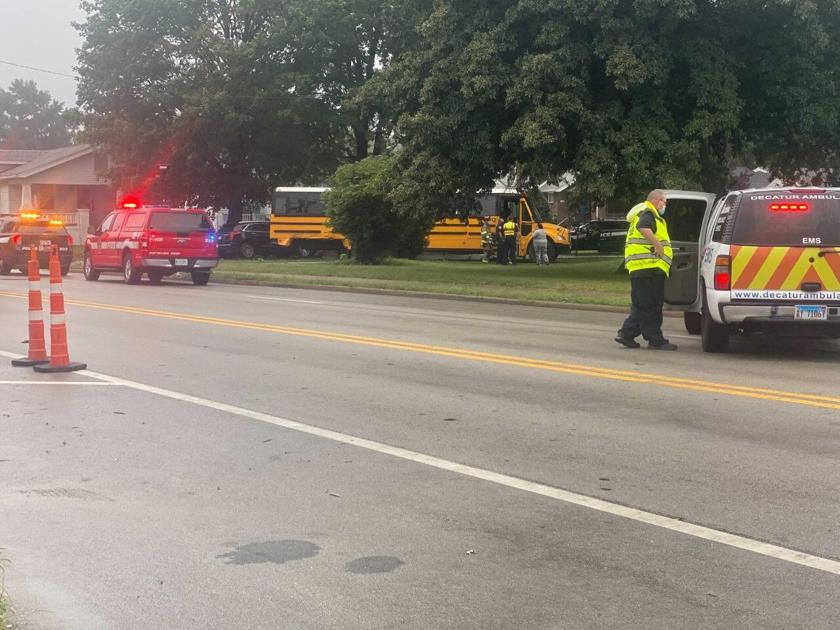 Decatur, Illinois (WAND) — Police responded to an all-town school bus and SUV-related accident at the intersection of South Jasper Street and East Whitmer Street on Tuesday morning.
According to Dennis Sworthout, a spokeswoman for Decatur Public School, five students were on the bus at the time of the crash. She said one student and one staff member were taken to a local hospital for evaluation and parents and guardians were contacted shortly after the crash.
WAND reporters at the scene said traffic had resumed in Jasper, but Whitmer remained closed because police were working in the area.
The Decatur Fire Department and Decatur Emergency Services also responded to the crash on Tuesday morning.
This story will be updated as more information becomes available.
DPS student, staff taken to hospital after Tuesday morning accident | Top Story
Source link DPS student, staff taken to hospital after Tuesday morning accident | Top Story