Illinois
Candlelight Ceremony Sheds Light on Domestic Violence | Top Story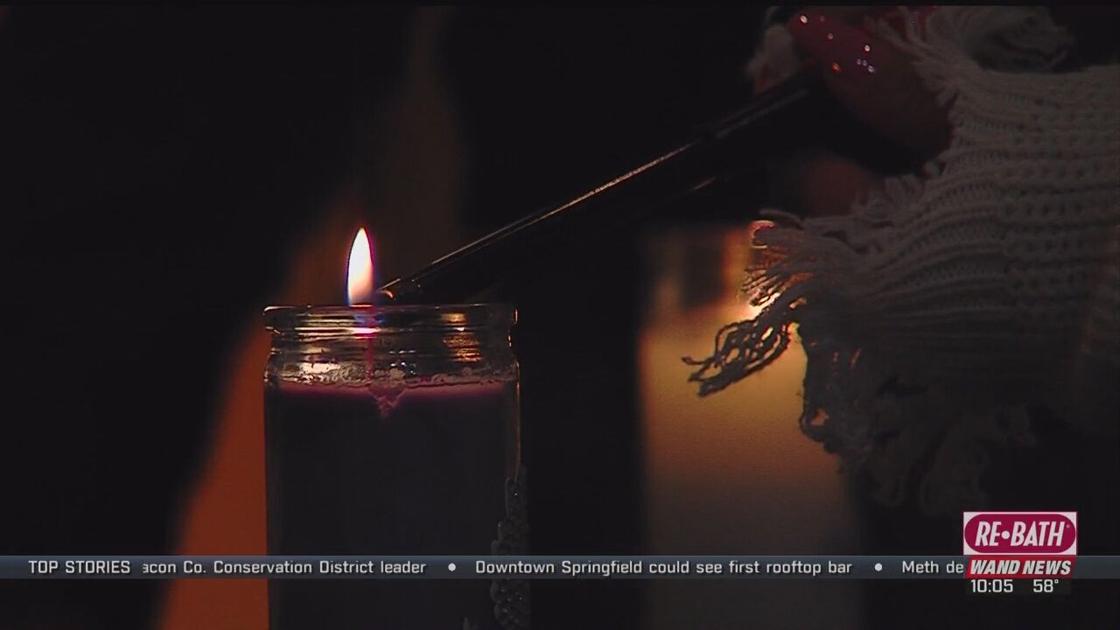 Last year, Dove Inc. helped 699 adults and 109 children of Decatur, the victims of domestic violence.
"I think most people think,'Oh, that won't happen to me.' It just happens to'them'. But what do you know-domestic violence is unbiased, "Teri Ducy, program director of Dove's domestic violence program, told WAND News.
Amazing statistics from Dove Inc. That's why he reminded survivors and victims at the annual candlelight ceremony on Tuesday night.
The keynote speaker for the event was Ed Bachrach, the former owner of Bachrach's clothing.
"When I was six, I lived in a house on West Macon Street in Decatur. There was a babysitter away from my husband. He appeared at the door with a gun, chased and shot inside the house. She died when she ran out of back doors, "Bachrach explained.
Childhood trauma remained with him, leading to a life of service, donation and advocacy.
"Needless to say, you never forget it. We were very close to the woman. She never got justice, but the journey to healing is what we tell her and her. To remember what happened, "Bachrac said.
On Tuesday night, the healing journey continued with songs, poetry, and dances. But the sad truth is that the rate of domestic violence is rising nationwide-partly because of the COVID-19 pandemic.
"Behind the closed room is the scary part. The abuser is very good and very calculated, especially when he is in public with domestic violence. Therefore, he is in front of others. When they are very attractive, people. But in a closed room, that's when the true color comes out, "Ducy said.
Blockages and financial stress can make already unstable situations more dangerous.
"It starts very gradually. It tells them the name, the intimidating appearance, who they can be with and where they can go," Ducy explained.
But for women and men who are ready to put an end to abuse and begin healing, help is available 24 hours a day, 7 days a week. You can call the Dove Hotline (217-423-2238) or the National Domestic Violence Hotline (800-799-SAFE).
Candlelight Ceremony Sheds Light on Domestic Violence | Top Story
Source link Candlelight Ceremony Sheds Light on Domestic Violence | Top Story